So, I've been super busy this July (1 camp + 2 vacations) and have some books that I've read during this month that I want to do some sort of review type thing and I figured this would be a great way to do that!
So, without further ado…I present the July Mini Reviews---posted in August!
The Start of Me and You by Emery Lord
5/5 Stars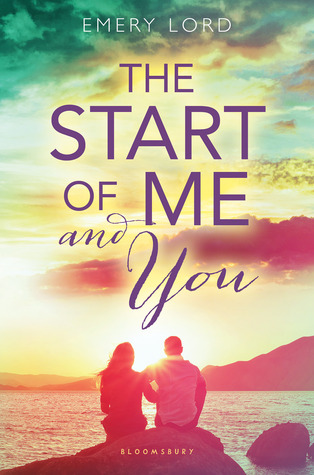 The Start of Me and You was a perfect long car ride read. Chock full of well fleshed out characters and a stimulating plot, it was a sweet and delightful read. Paige is such a relatable character-not exactly the tragedy she's experienced, but more like the personality itself. It reminds me of some of my friends. Her character growth is phenomenal and beautiful. Much like the teenage experience. The plot was exciting and continuously moving. Plus, the romance was adorable. I absolutely loved it. Basically, The Start of Me and You was the exact cutesy, contemporary read I was waiting for.
The Wrong Side of Right by Jenn Marie Thorne
4/5 Stars
Like, The Start of Me and You, The Wrong Side of Right was a great contemporary read. I loved the political drama that was intertwined with Kate's personal journey to finding herself. Kate also had a compelling transformation throughout the book; She began out being a whiny, weak, self-absorbed teen girl, but by the end she stands up for herself and is less whiny. One of the stand-outs of this book was the politics. I haven't read (that I recall at this moment haha) any YA novel that addresses politics in this way. I liked how it portrayed her father and how that constantly changed as Kate grew and acknowledged the truth. The one thing I could do without was the end, particularly concerning the romance. Without giving anything away, I will say that the resolution felt unrealistic and the author's way of appeasing the readers (if that makes any sense?). The final thing (I can't say in fear of spoilers) felt so out of character and cheesy. Overall, an enticing and adorable read.
Saint Anything by Sarah Dessen
3.5/5 Stars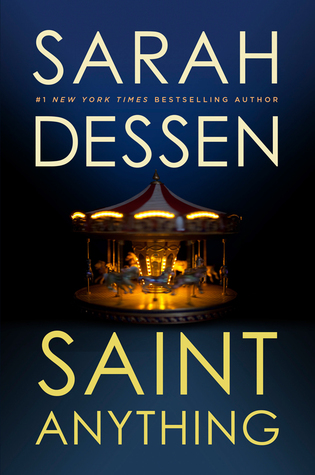 Unfortunately, I was underwhelmed by this Dessen novel. I really liked the plot and eventual character development, but I *really* hated how Sydney was soo whiny. The dynamic between Mac and Sydney and the friendships she has with the rest of the Chathams are compelling and interesting. The relationships were definitely a major plus in the book. The undertone of hope in the face of overwhelming despair is beautiful and inspiring. Overall, I enjoyed Saint Anything, but was really irked by Sydney.